Chuck, Jerry and I left Renton last Friday, took last year's route across the mountains, and spent the weekend in the Goldendale area. The Saturday car show on the Maryhill Museum grounds had a good crowd and great weather. The Minis were warmly welcomed by folks at the show. SOVREN's Sunday hill climb up theMaryhill Loops was fun, but could have used a few more cars.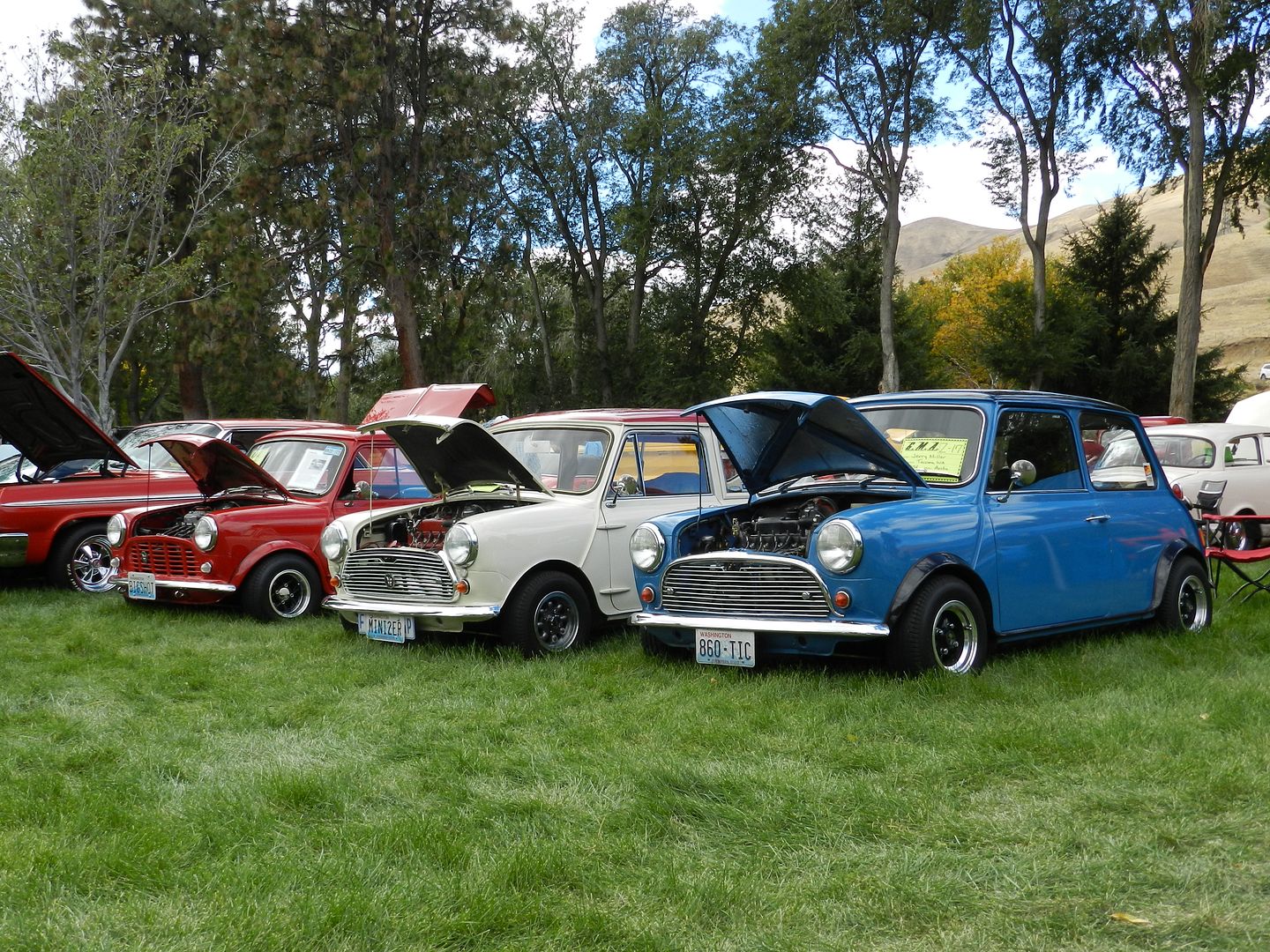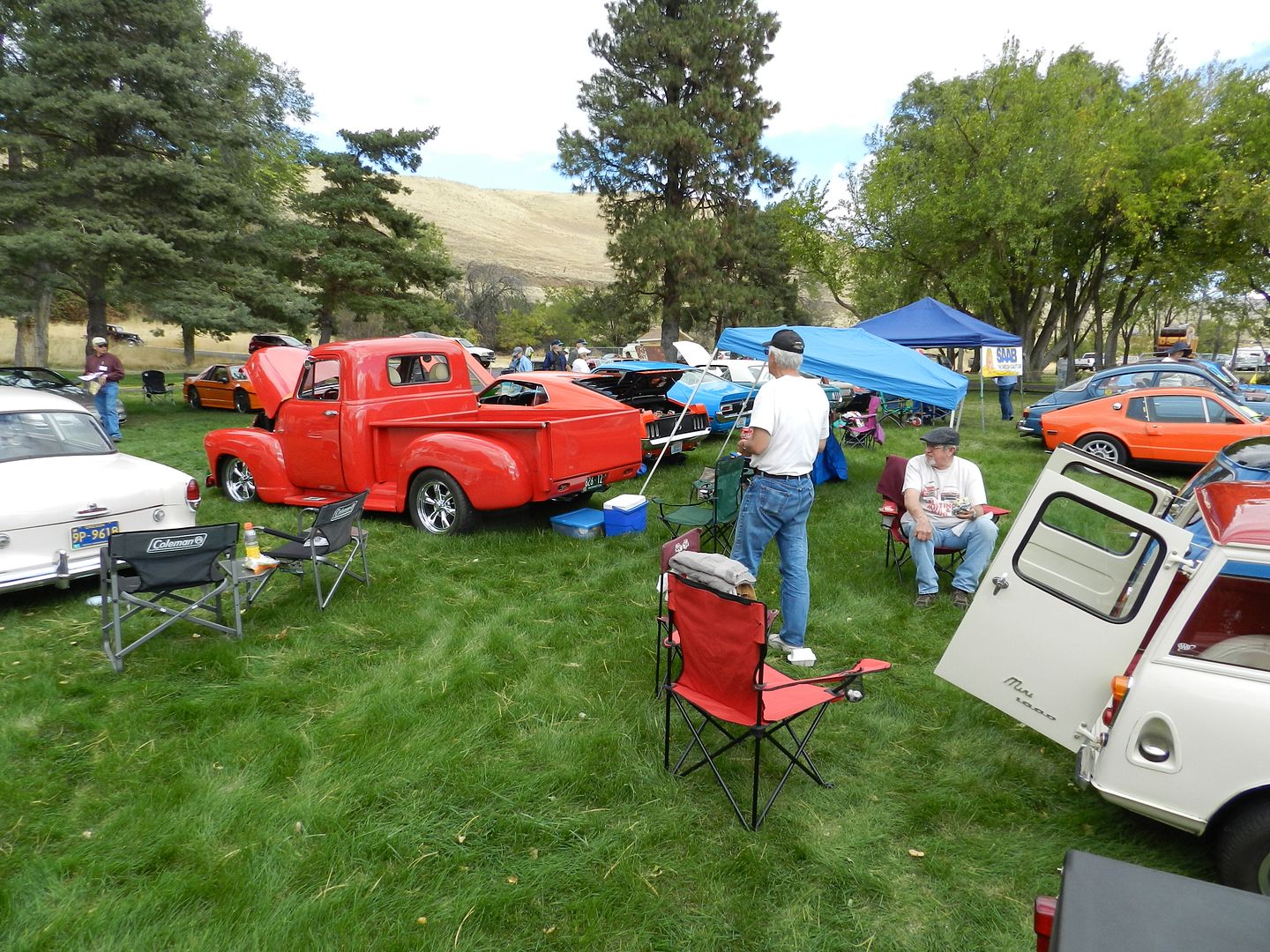 Essentially a hot rod event, the show still had a smattering of imports, classics and stockers. Just look at the cars in this photo: Rambler, Corvette, Fiero, Chevy truck, Ford, Ford, Ford, Ford, a flock of Saabs and three Minis.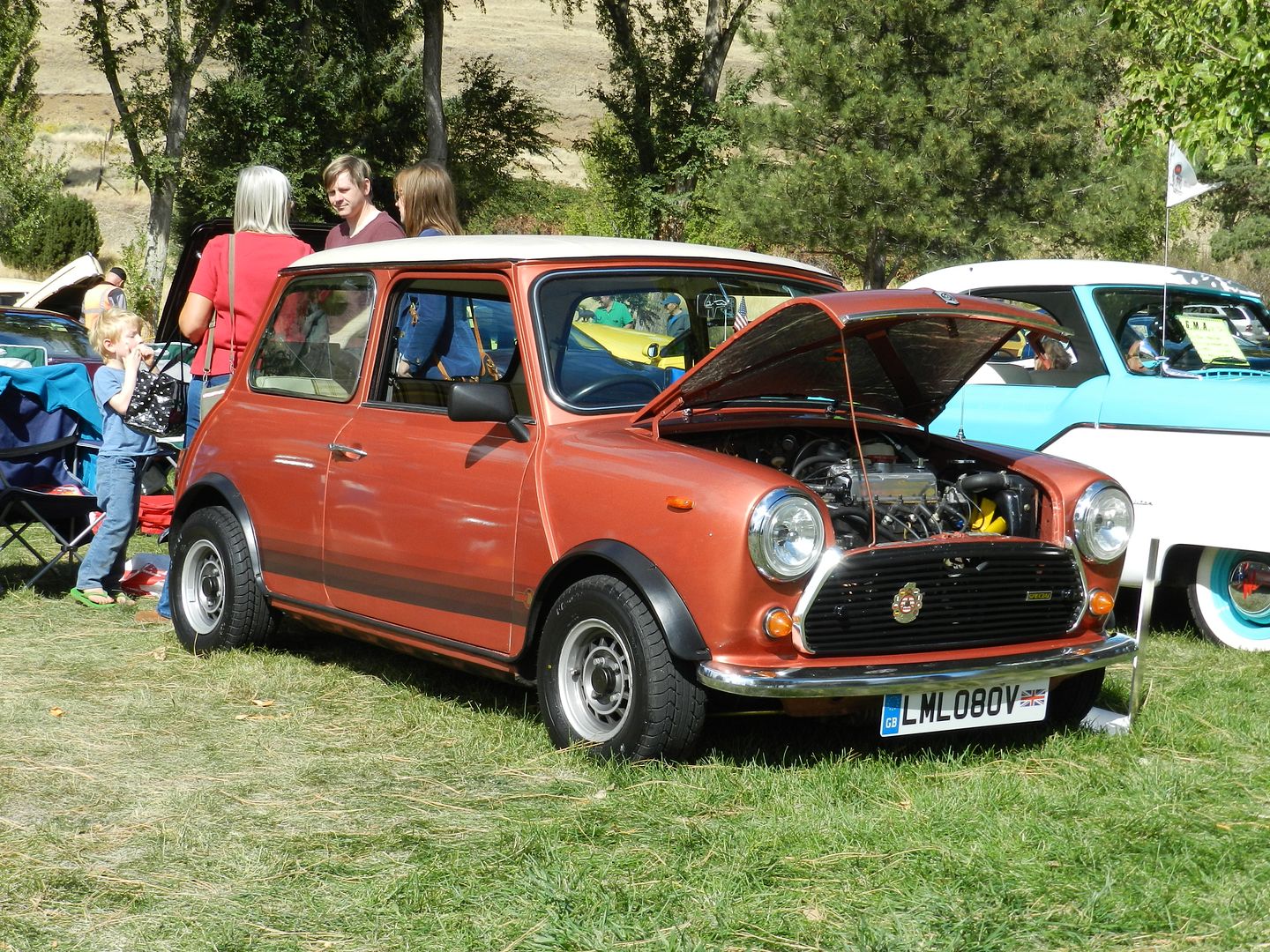 Three OMS cars were in the field this year. This is Lynn Long's L/E; Eric Newland and Bill Beeler were running up the hill climb course when I was shooting these photos.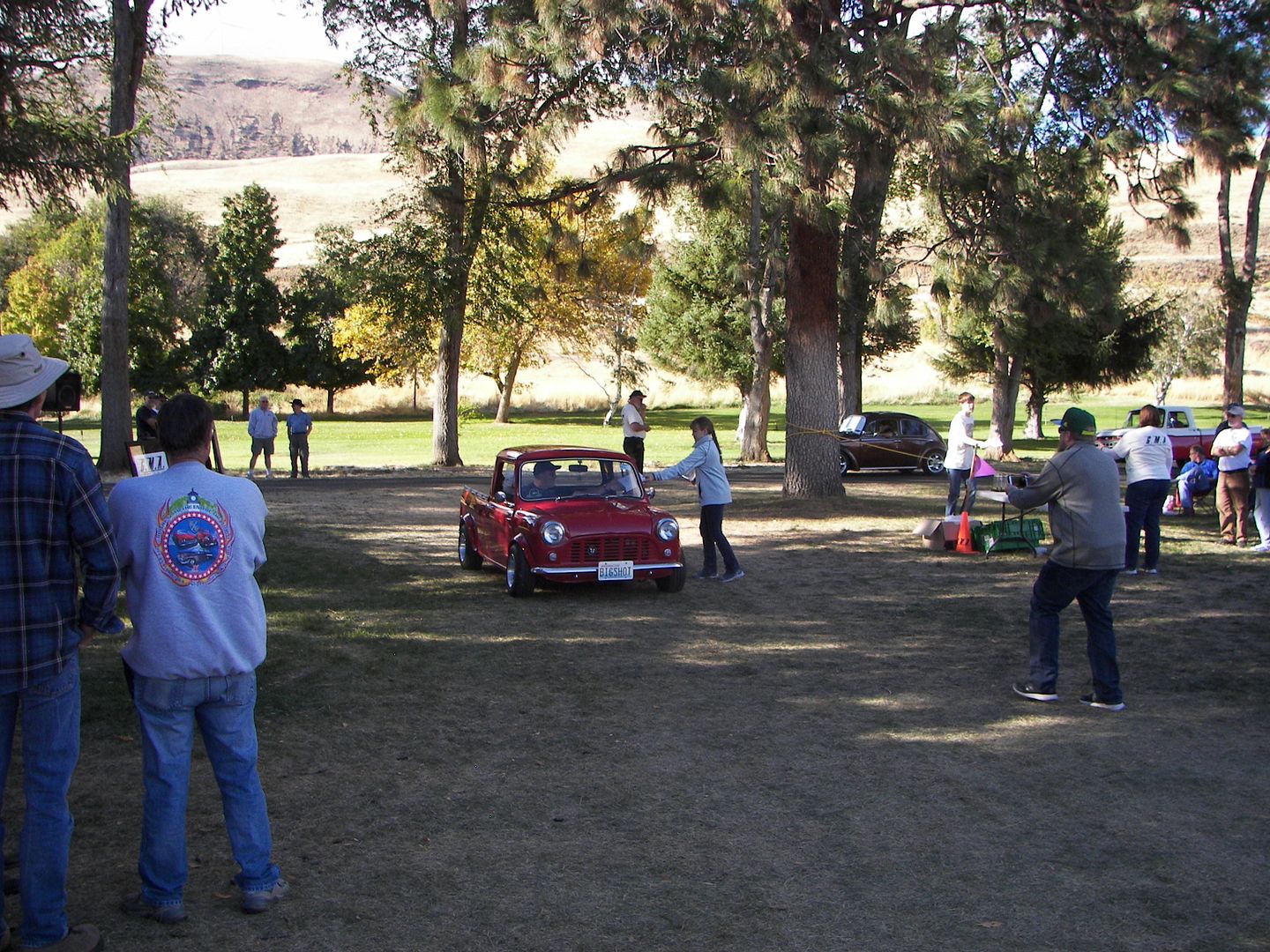 Chuck got this shot of me accepting the "Best British" award. Winning cars get to drive past the crowd.
Dan