While driving our MK4 around an this years Portland ABFM. I noticed a little vibration at speed. I did a quick inspection of ball joints and steering rod ends but found no issues. I thought maybe I had lost the balance weight for a wheel. About half way home the vibration was getting worse. Anything over 63mph and the dash acted like it would shake right into my lap. So I kept to lower speeds and continued home. I parked the car for a couple days and re-inspected. While looking for evidence of a lost wheel weight, I found this.
the right rear tire on one side.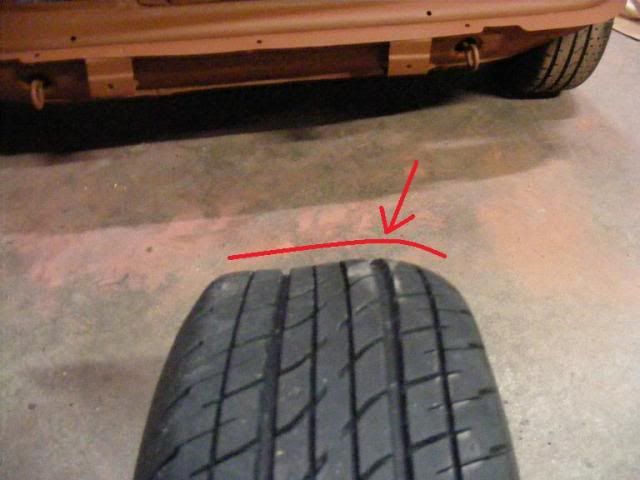 the other side
I've never had a tire's internal cord fail before. I've had sidewall cords fail witch causes a bulge on the side, but I've never had a bulge in the tread before. It would have been a lot cheaper to have replaced the tire, but I just couldn't stand having two sets of good 10" wheels and tires in the shop that couldn't be used because of the cars 8.4 brakes (in need of new rotors and pads already). SO after much measuring and thinking. I decided to Up-grade/down-grade (you make to choice) to cooper S brakes. I went with up-graded drive flanges, slotted rotors and "race" cooper S calipers offered by Heritage Garage. The race calipers are 1/4 the weight and less expensive then a rebuilt caliper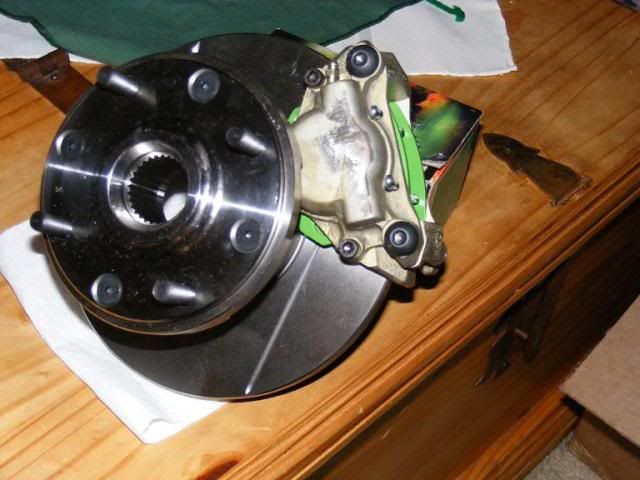 Installation was almost straight forward, just needed some spacers for the mounting bolts.
The already saggy stock exhaust system was even worse with lower ground clearance. All the more reason to swap out for a new DTM RC 40.
Now our MK4 sits on 10" wheels, new brakes, and sports and new exhaust system. It handles better and sounds better. .....All started with a little vibration.