Chuck was pressed for time, but he e-mailed these photos while waiting for a boat(?). The captions are his.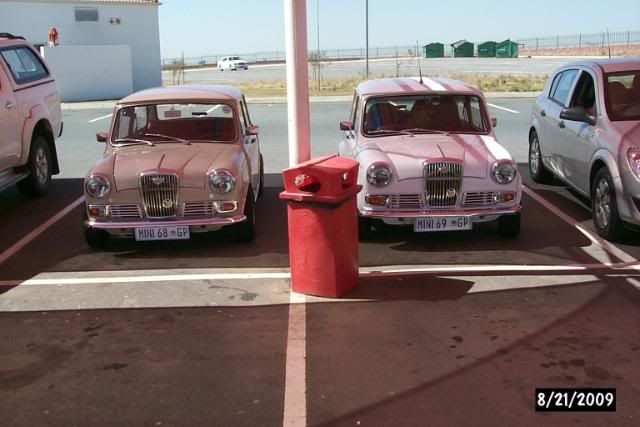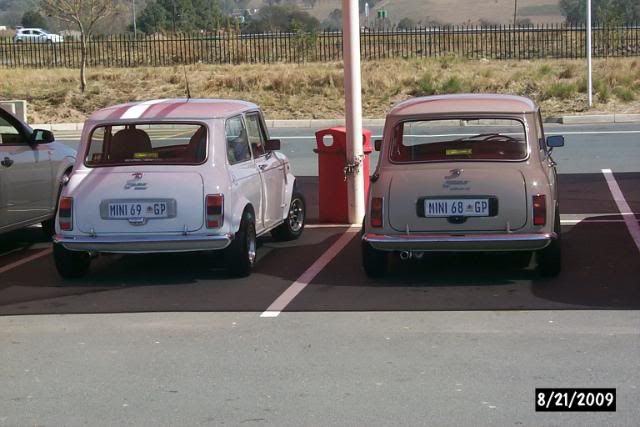 Two photos of the Minis that were supposed to make the trip. The license plate numbers are backwards, unfortunately. SA DOL issue to get them changed. Brown car is one of the last (therefore, 69) Wolseley 1000s and the white is a 68.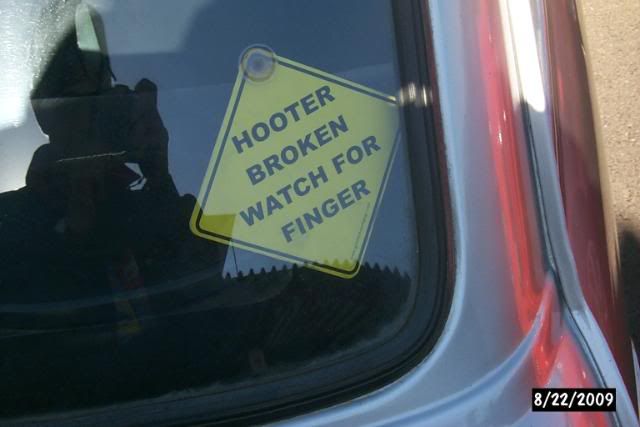 The "hooter" (horn) photo is from the 50th. I took hundreds and can't sort it down easily to just a few and there was no way to get any photos of all the cars. Just over 450 total with well over 350 real Minis. Lots of South Africa-specific cars not made anywhere else. Very interesting.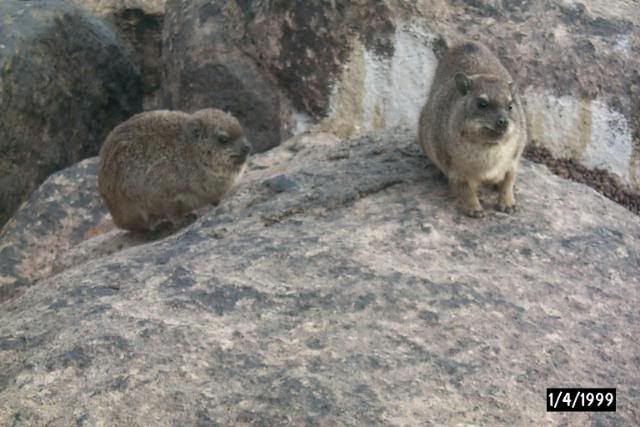 The overgrown hamster wearing the stupid expression is a Dassie, or rock rabbit. No relation to rabbits or hamsters. Believe it or not, they are the closest living relation to elephants! (A fact that elephants deny.)
Continued...