Last night I spent a little time with the calendar Dave Baughman mentioned on this site last April (
http://www.seattleminiowners.com/for...read.php?t=625
). It's the first time I'd really checked it out, and I noticed that the Rat Bastards club was holding its "Infestation" today at the Issaquah Triple X. So when the fog lifted today, I hopped into the pickup and drove up to Issaquah.
Rat rods may not be everyone's cup of tea -- and I agree some of them are excuses not to create a great car -- but I enjoy the resourcefulness and sense of humor many of them represent.
Anyway, here are a few I saw at the "Infestation."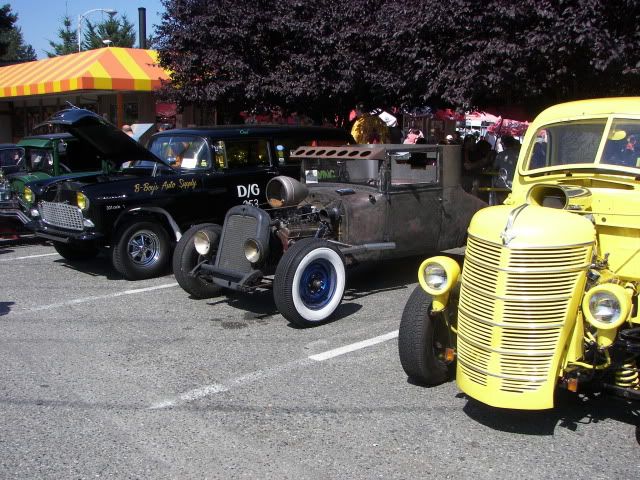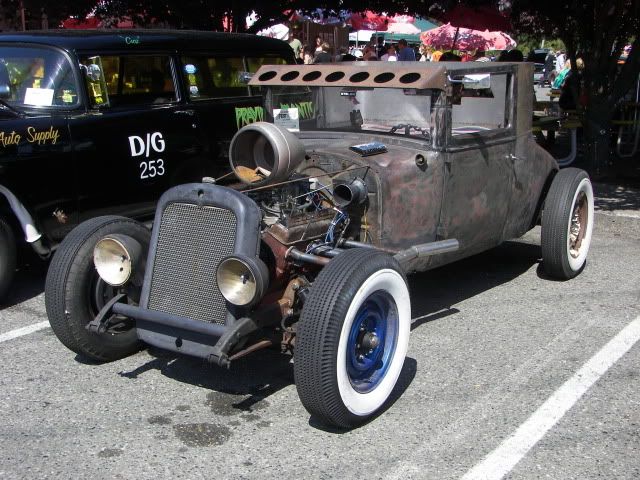 A lot of these rodders have shelves -- but not magic shelves.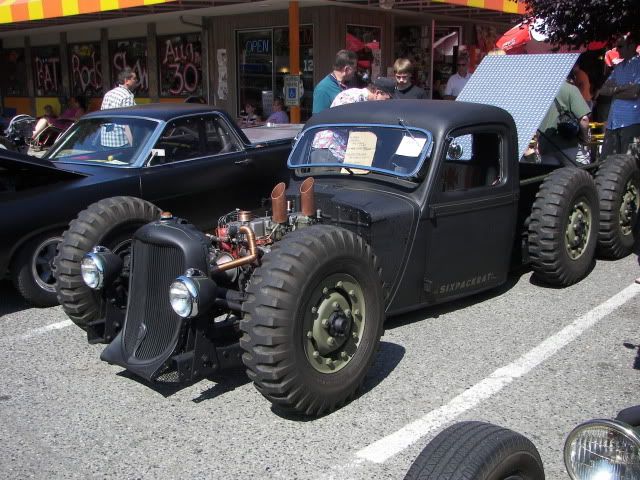 Take one chassis from a WWII Dodge personnel carrier, flip it upside down, add a mid-thirties Dodge pickup body, and top it off with a Chevy six. I've seen this car at a couple of shows, but I've never seen it run. I'd like to see it move.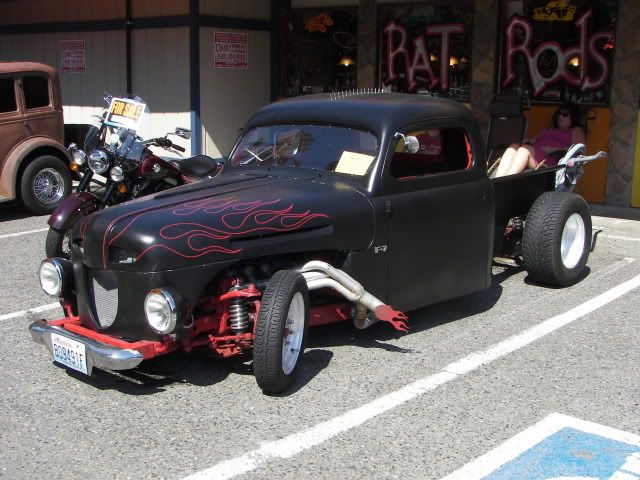 By the way, in the shadow of all this rusty special-interest stuff, the Mini drew a lot of attention. I could've stayed with the car and answered questions all afternoon, but I was there to see the hot rods (of which, more to come).
Dan