Greetings from Blair, Neb. The SAMOA Corps of Discovery has bedded down for the evening, and I think I've figured out how to post reasonable-sized photos from the road. Let's give this a try.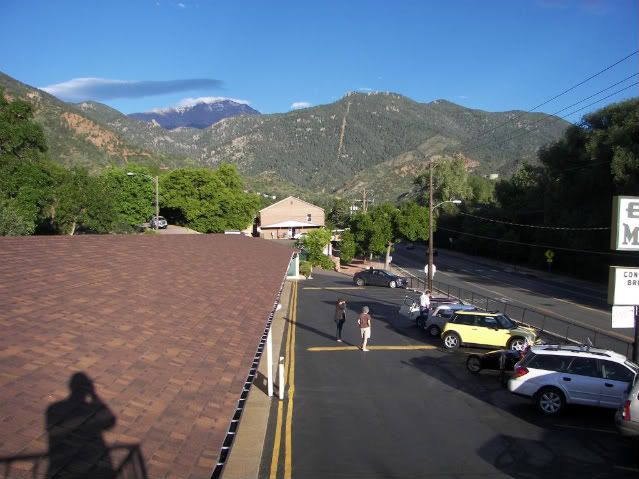 I really wanted to get these photos from Manitou Springs (Colorado) and Pike's Peak posted, because Friday's experience will probably be the high point (in more than one way) of our trip. I shot the above image from the balcony of my room at our hotel in Manitou Springs. Those are excited SAMOAns in the parking lot in the foreground. In the background -- wa-a-aay in the background at the upper left with the slight cap of clouds -- is Pike's Peak. The first time I saw it, I couldn't believe we'd be climbing it. It looked like a monster -- an incredibly huge, dark, snow-capped monster.
The morning was clear and cold, and four SAMOA minis set out to battle the beast.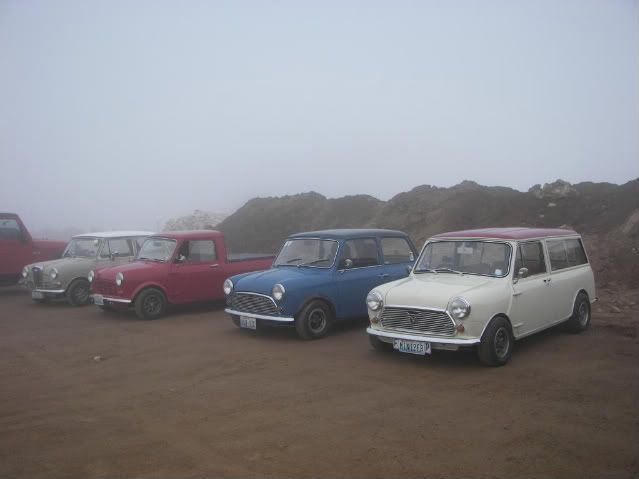 No suspense here. The four LBCs made it to the top. I didn't take any shots of the ascent because I had both hands welded to the steering wheel. I think I created a few more finger-ridges in my Mountney on the way to the top. It was mountain-goat steep and guardrail-free, but the Minis were up to the task. We'd prepped the cars well, and all our agonizing over carb settings (remember, this trip tops out at 14,100 feet) and brakes paid off handsomely.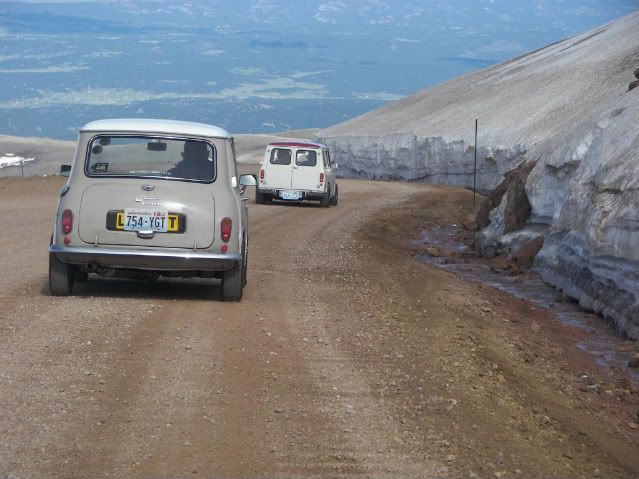 Here are Ryno and Chuck on the descent. The drive down the mountain wasn't a whole lot easier than the climb. The road is mostly gravel and the slopes are amazing. You can see the depth of the snow here.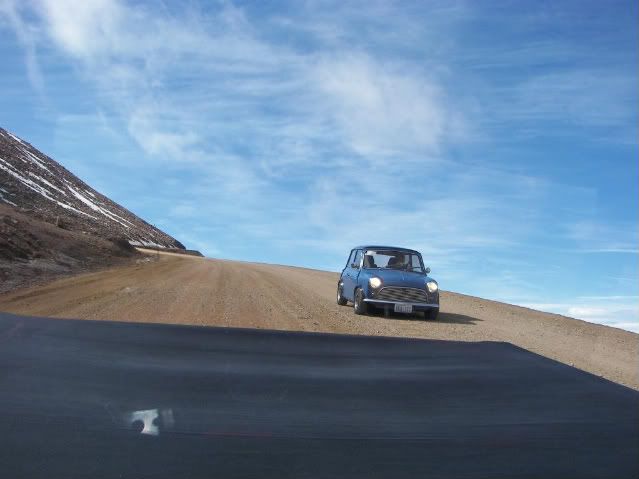 This is a shot of Jerry coming down the peak behind me. Did I mention the part about the gravel slopes and all the altitude and my white knuckles?