There wasn't a Mini Meet at the far side of this trip. There were no deadlines to meet or relatives to visit. It was purely a 5-day, 1,600-mile foray across Washington, Idaho and Oregon to search for some of the best Mini roads in the West. And while we re-ran some familiar-but-beloved routes, we did indeed discover some new and absolutely spectacular Mini roads (see photo above).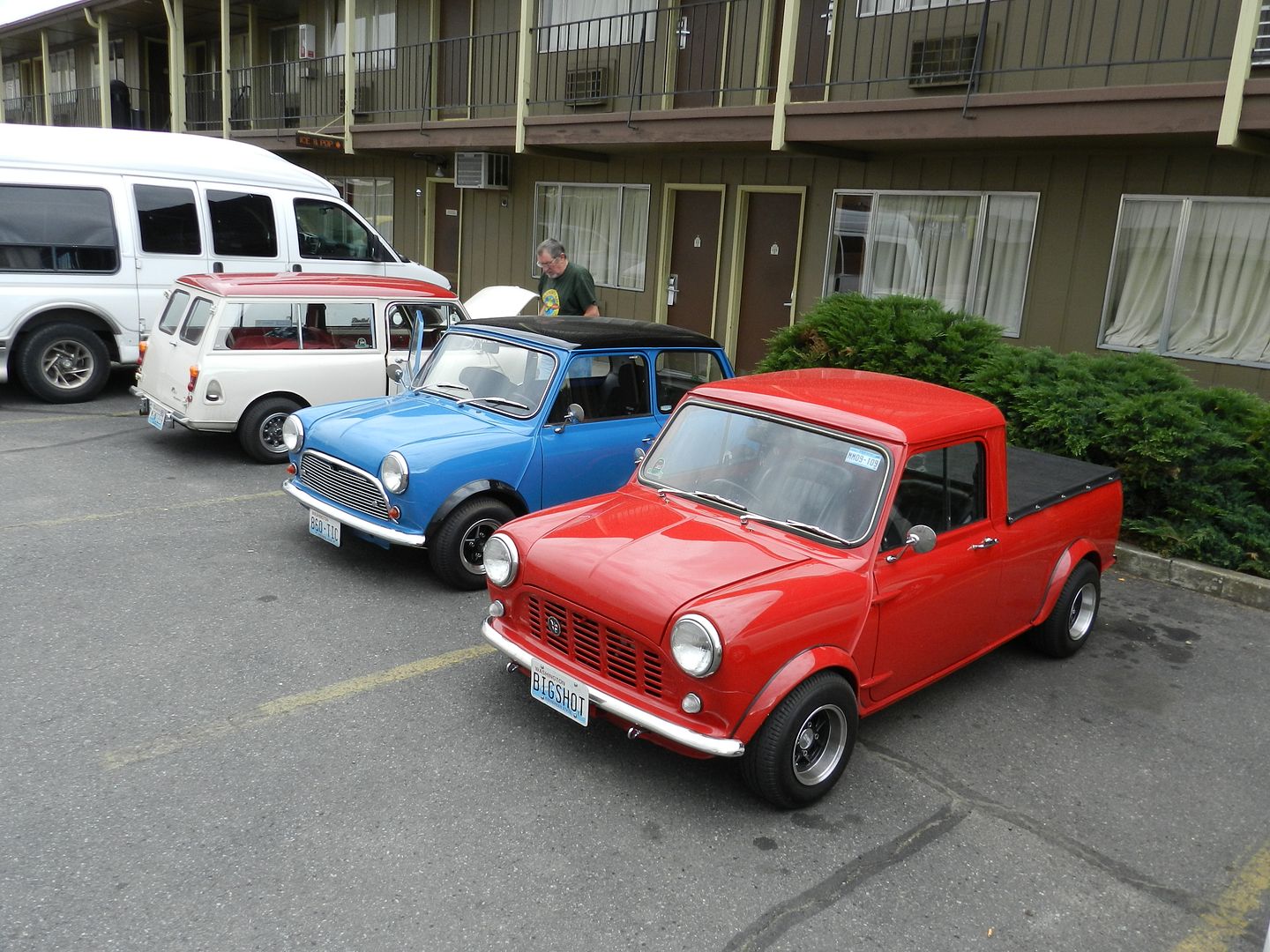 I was having so much fun leading the parade the first day that I forgot to take any photos of the great Washington roads we drove -- Highway 410 over Chinook Pass and Highways 261 and 12 from Kahlotus to Lewiston. Here's a shot after our arrival in Lewiston. We stayed at the Cedars Inn there. It's the kind of inexpensive, park-at-your door motels we prefer to stay in.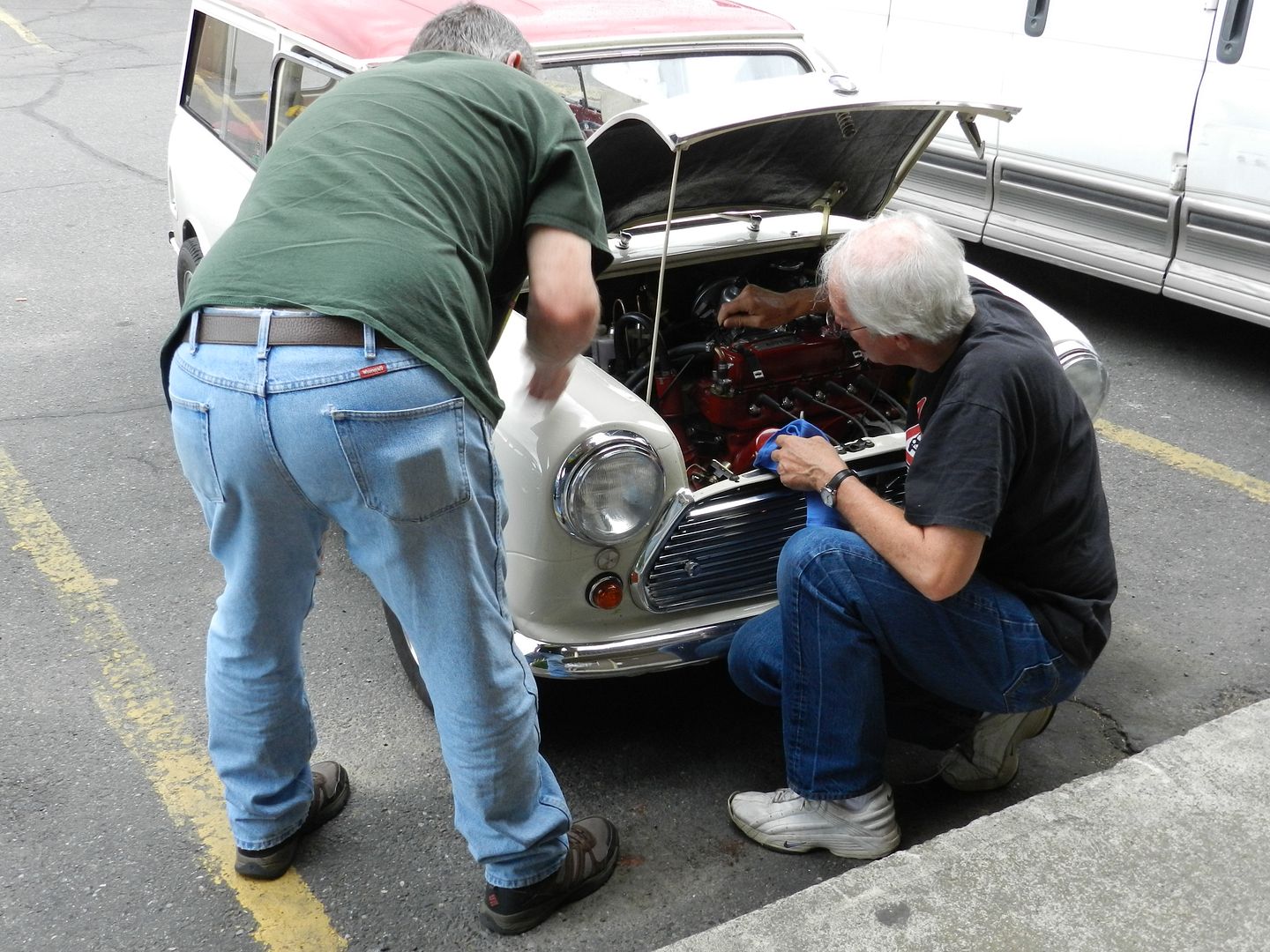 Chuck and Jerry spend a moment cleaning up a throttle cable in the Cedars parking lot.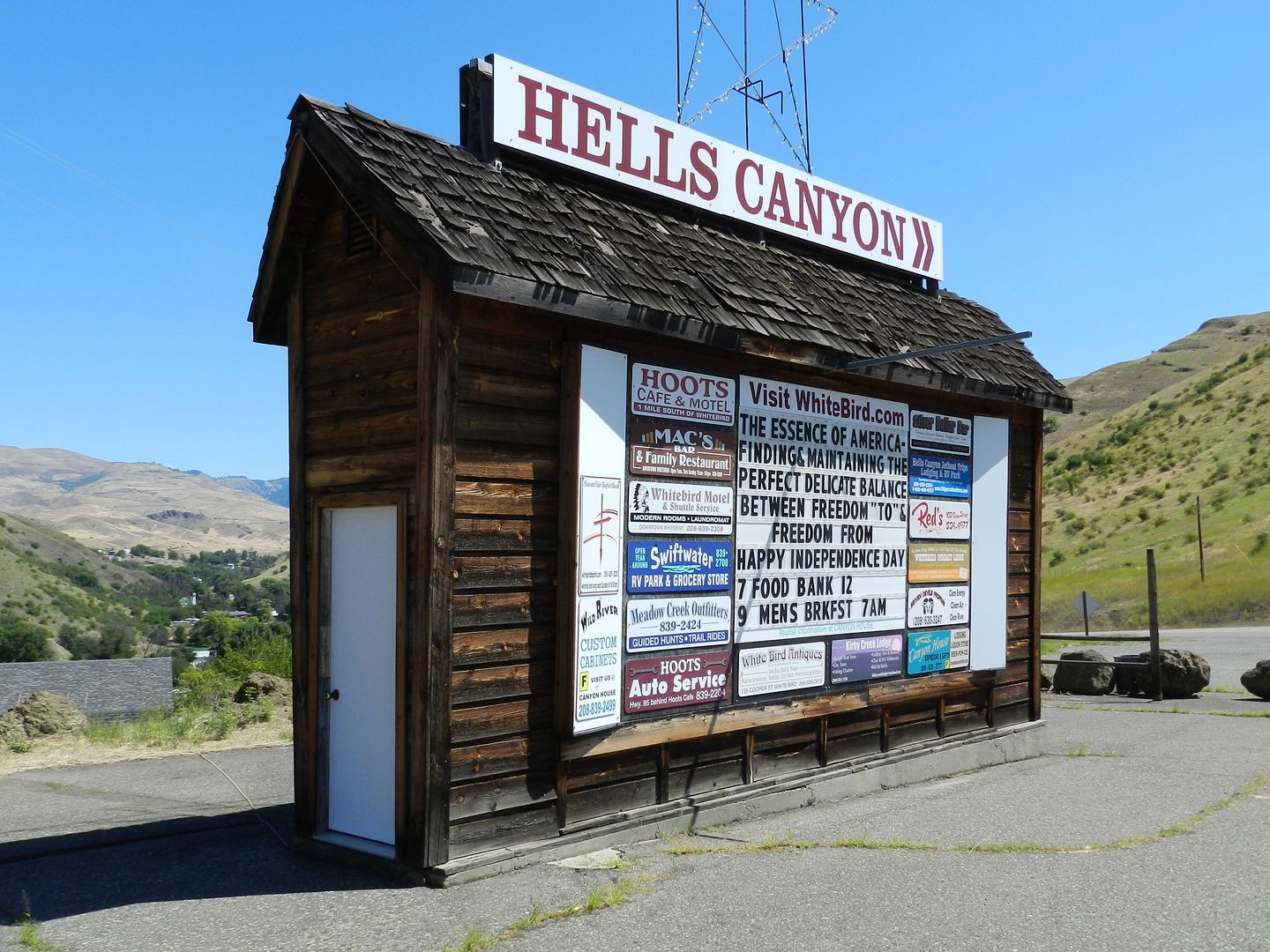 The next day, we took the Minis up beautiful Highway 12 along the Clearwater River toward Lolo Pass. But instead of climbing into Montana, we turned south at Kooskia and picked up Highway 95 at Grangeville to cross over White Bird Summit. Dropping down the other side and into the Salmon River Valley, we entered Hells Canyon country.
Dan