You know how Griot's has that revolving car display beyond the retail store? That display will be Seahawk-themed for January, and Griot's is looking for Seahawk blueish and greenish cars to populate it. They're asking clubs all around the area for suitable candidates.
So if you just added Kawasaki green 12th-Man bonnet stripes to your Tahiti Blue Sports Pack or just picked up an intact Paul Smith car (and can be without your Mini for a month), let me know and I'll forward a Griot's contact number. The month will kick off with the Jan. 2 Caffeine and Gasoline event.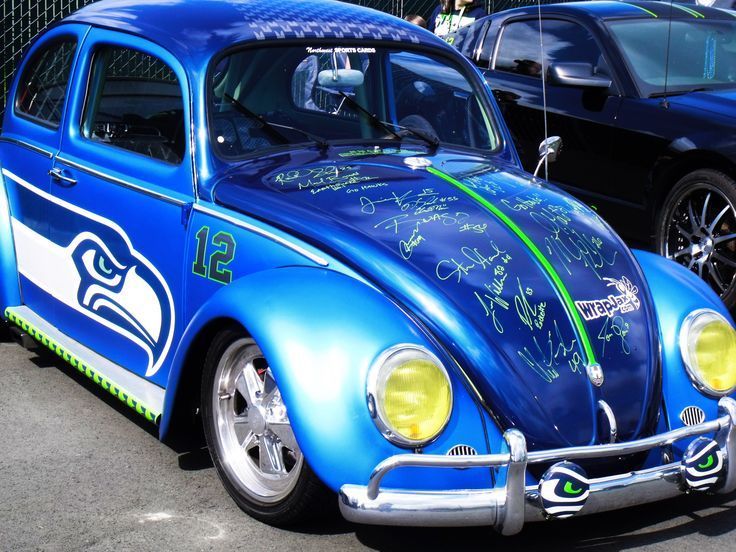 I know. Not a Mini. The car doesn't really have to be crazy like this; suitable straight blue or green cars will qualify.
Dan