I just spent a couple of weeks in Europe. Caught a glimpse of this on Corsica.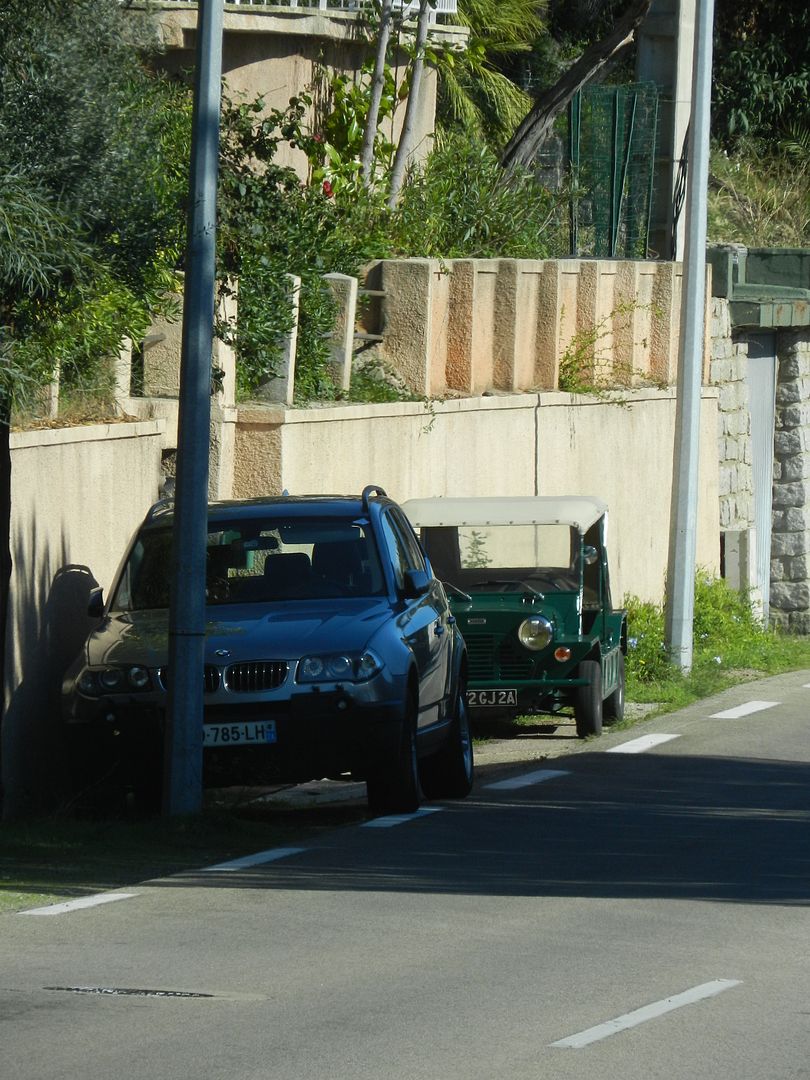 This was parked a little farther along.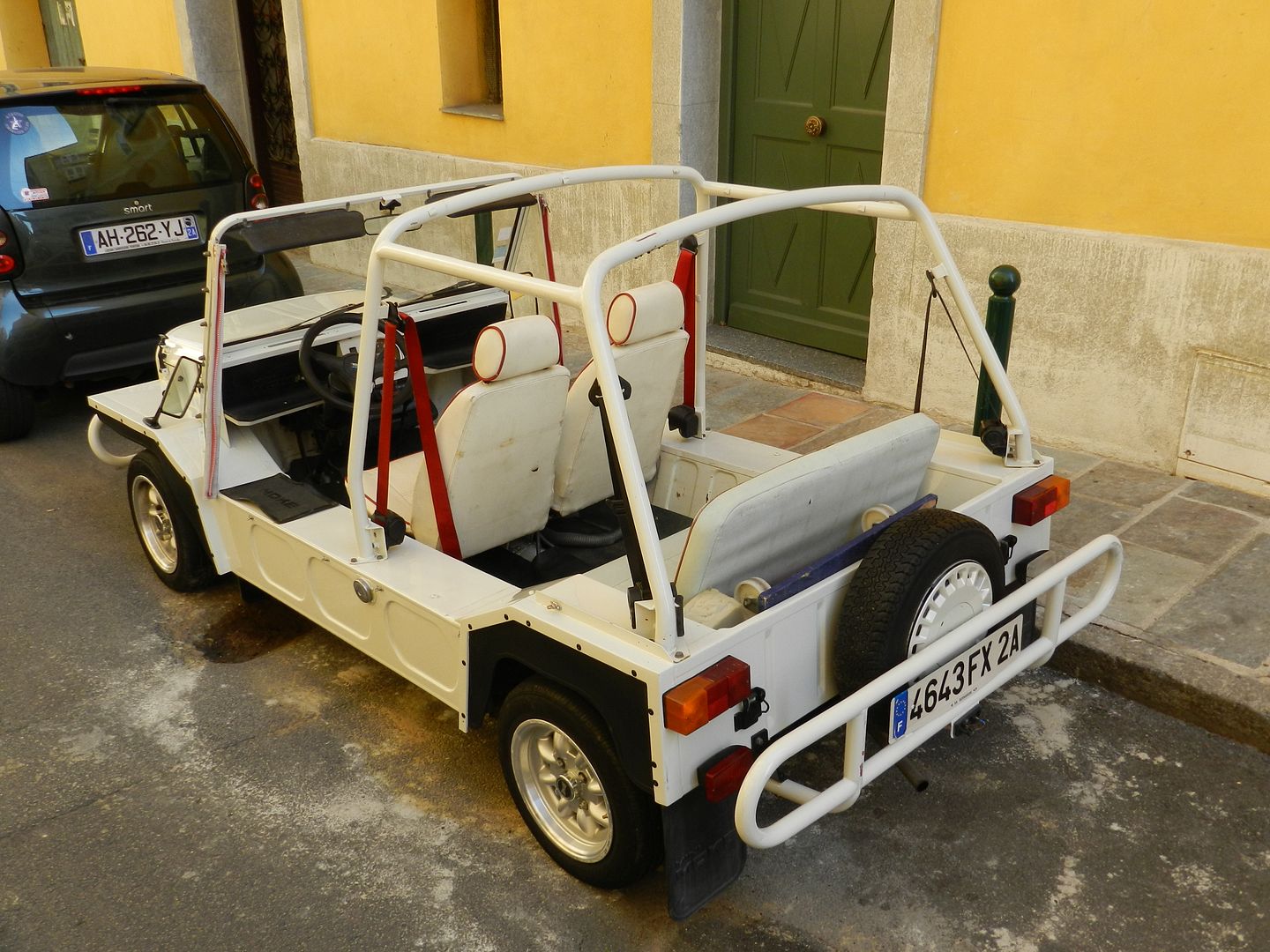 Also saw another Moke and a late-model saloon later in Provence. The Minis really stand out because, along with the Fiat 500s they're pretty much the only old cars on the road.
I saw some weird stuff, too, like this new Ford Galaxy in Rome. You might have to be an old guy to remember the model.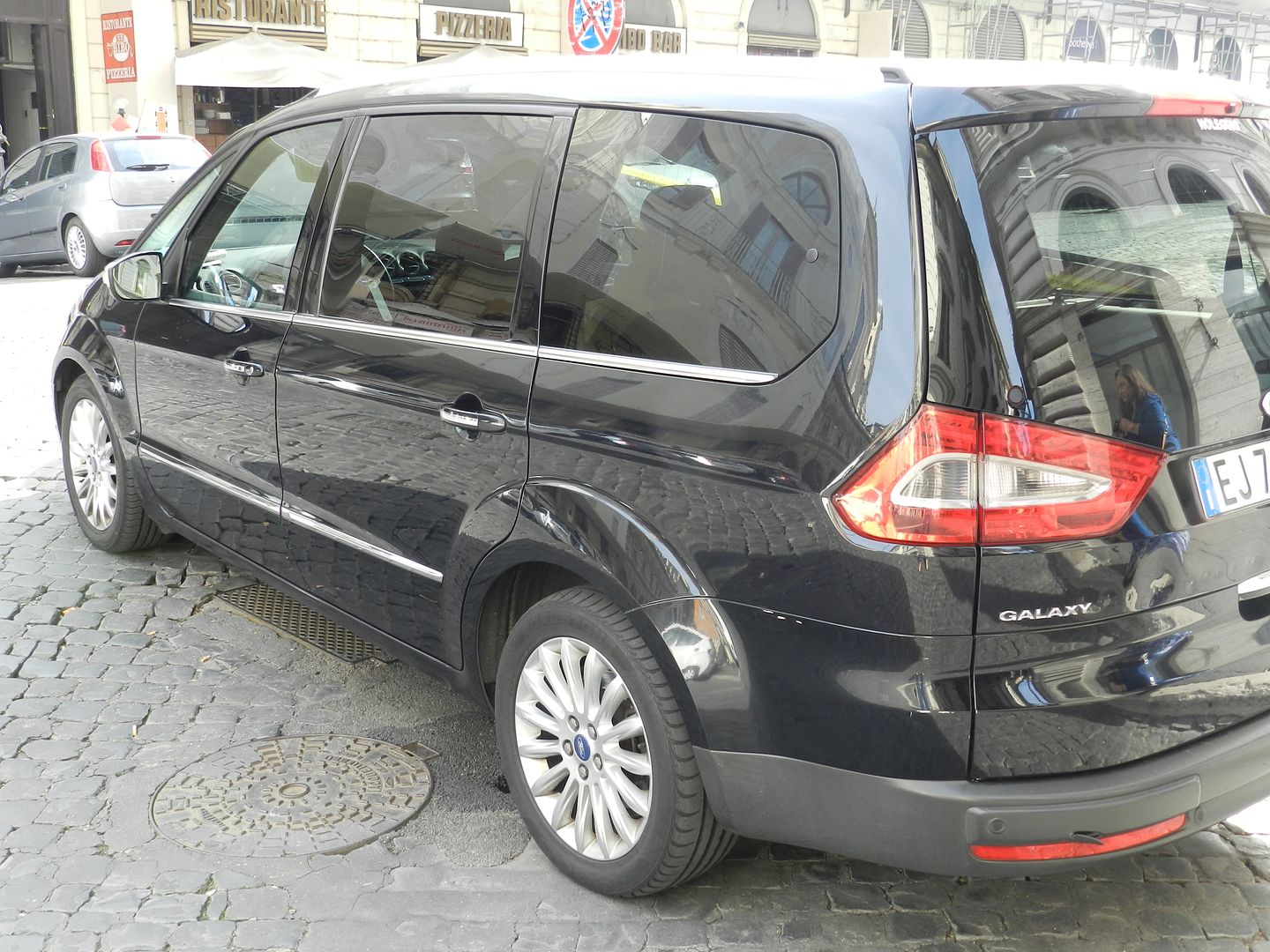 My favorite sighting was a black double-bubble Peugeot RCZ, also in Rome. Unfortunately, I didn't catch a decent photo of that one. Try Googling it.
Dan