On the way to Vashon Island yesterday, I stopped by Griot's Garage to briefly check out the Caffeine and Gasoline get-together. The weather was great and the turnout was predictably heavy. Lots of muscle cars, a few very nice hot rods, Mercs, ***s, Porsches, a new Ford GT and a bug-eye Sprite. What I thought was the most interesting car was almost lost amid the Mustangs and Corvettes.
It's a late-50s/early 60s Panhard PL17.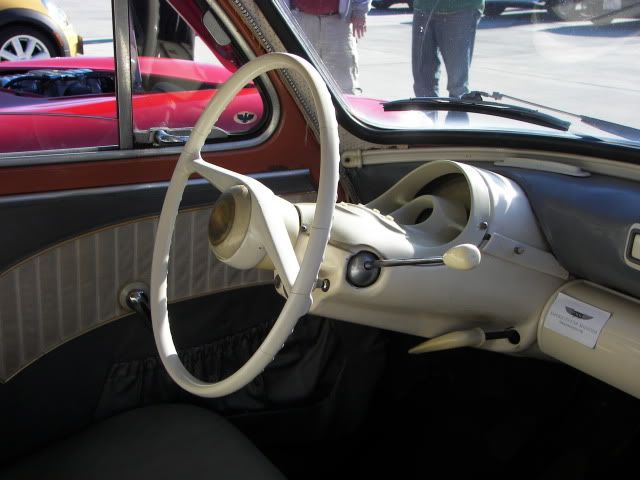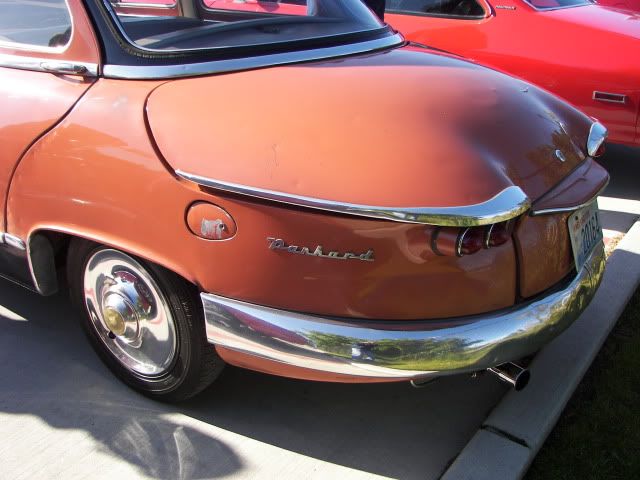 Classic French eluglyance. All chrome eyebrows and wraparound bumpers. And surprisingly complete.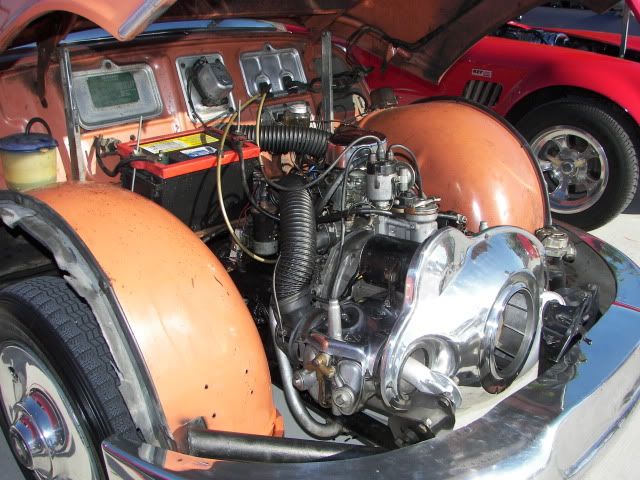 Two-cylinder and air-cooled, and my quickie Google search said it had torsion bars instead of coil springs closing the valves.
Unfortunately, I was in kind of a hurry and the owner wasn't around either of the times I stopped to gawk. I would have loved to talk about it.
There's hope yet for Caffeine and Gasoline.
Dan