Yesterday morning, I was finishing up some post-L.A. repair and cleanup, and decided to take the car for a test drive. I ran it in to Tacoma and stopped at Griot's new facility on 38th Street. Griot's is now holding a Cars and Coffee-type informal gathering every first Saturday of every month, and I thought I'd give it a shot.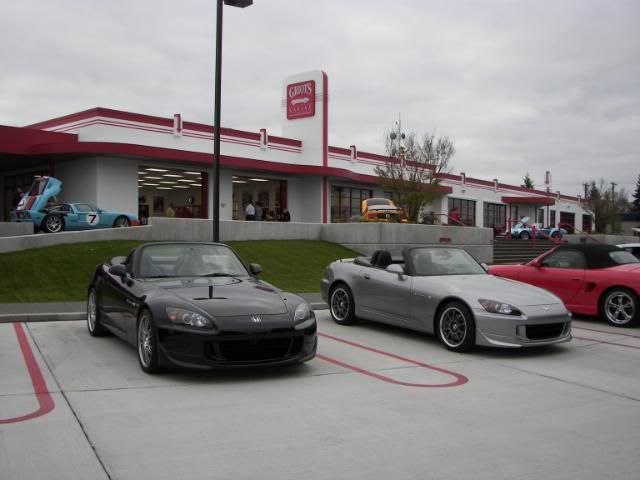 The facility is great, with lots of room for their cleaning products and accessories, along with space for training sessions and a respectable collection of vintage racers (that's a new Ford up there on the left, of course).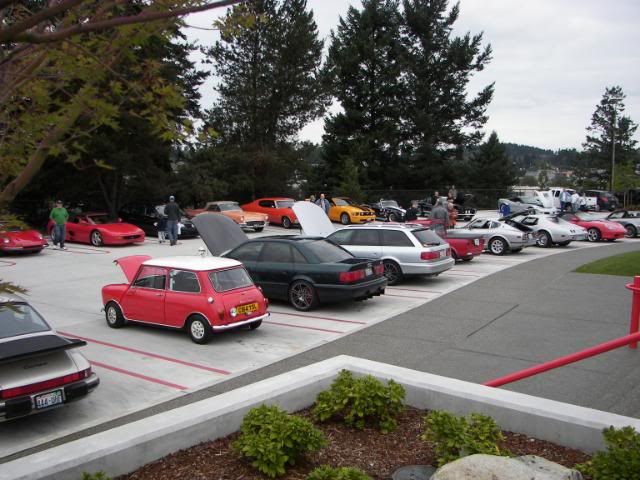 A little bit of everything showed up, as you can see.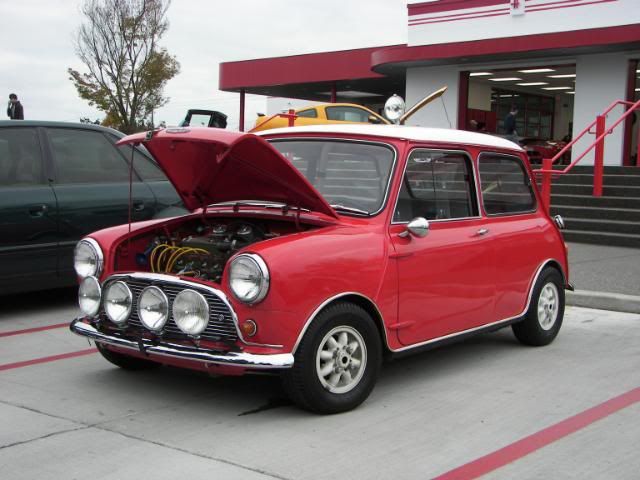 Aaron Pass, guest at the recent meeting at Ed's, was there with his works-replica Cooper S.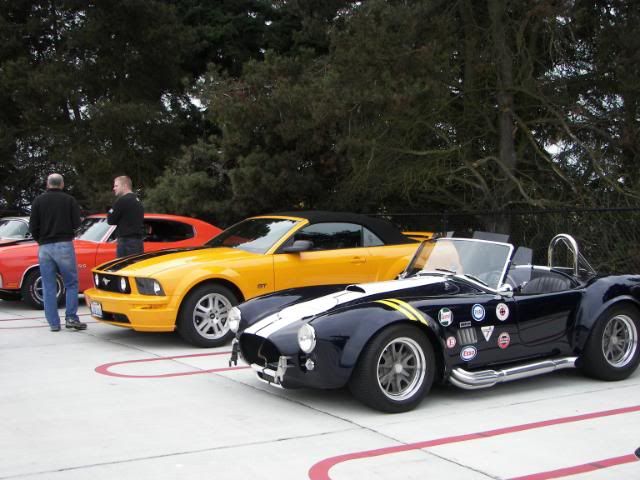 Several Fauxbras were on hand, and a few Detroit muscle cars showed up. Most in attendance were driving foreign iron, however.
Dan