I posted up a link earlier, asking about more info on the Mini. I ended up going and checking it out in person. Once I got there, we checked it over for rust, it has a litte bit in the front floor pans and surface rust in other areas. I know its going to be a bit of a project, but hopefully a good learning experience. When we were checking it out, we got it started a couple times and then the starter kicked the bucket.
Since it was now a non-running car that needed parts, I offered less for the car and also pointed out that it wasn't actually a Cooper S even though it was badged as one. He ended up selling it to me for $2200 less then what he was asking for, so I am pretty happy with the selling price.
The Mini was his father's 3rd string race car, and he believes that it doesn't have more then 25k miles on it. What we do know about it, is that it is overbored to bring it to about a 1312cc, he thought the compression ratio was somewhere around 12:1 so that will have to be brought down, and it has a big cam in it. From his fathers notes about motor it says: it has a 648 cam: int & exh 15 degrees hot, time 6 degrees B.T.D.C, and 1275cc plus 40 over flat tops. I believe it also has a Weber 45 on it, but I need to verify that. I know it will need a detune, and a new head gasket, as its currently tuned for race fuel.
As for what came with it, it came with both front seats, though I think I need mounts for the passenger seat and a seat belt. Currently it has all lexan windows except for the front windshield, but has all the glass to put back in it. It also came with a rear heated windscreen, but I think it needs some repair. I will post up more about that after I get it running again.
Hopefully I can pick the brain of some of you as I am planning on making it street drivable. I would also, love to hear some of your ideas on what it will need for a detune to run 92 octane, I have some ideas as well.
Some photos of it: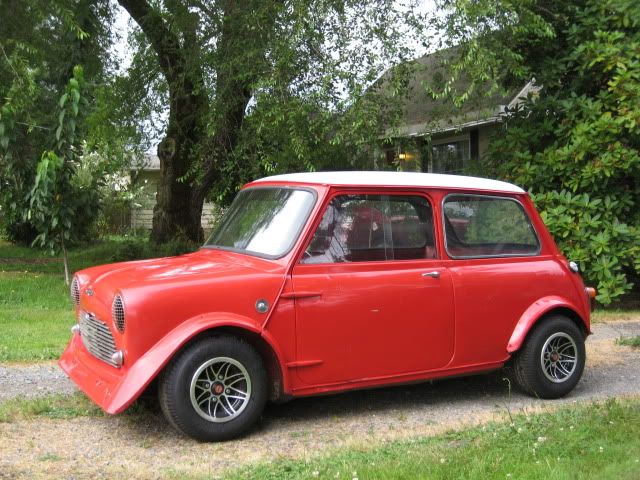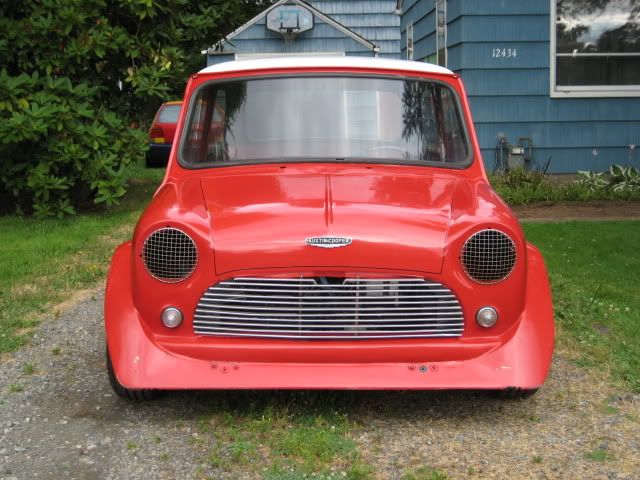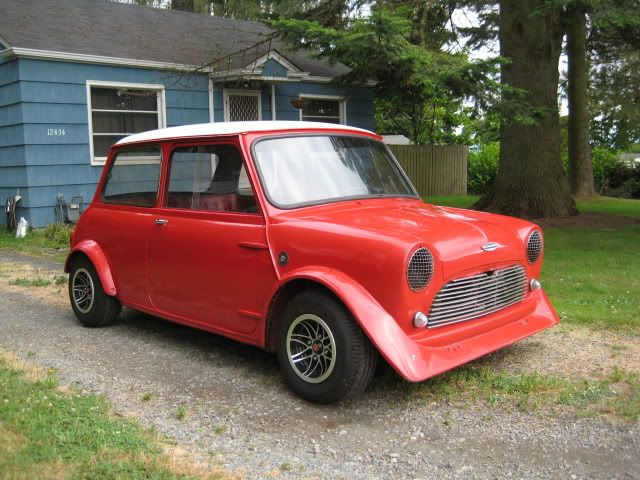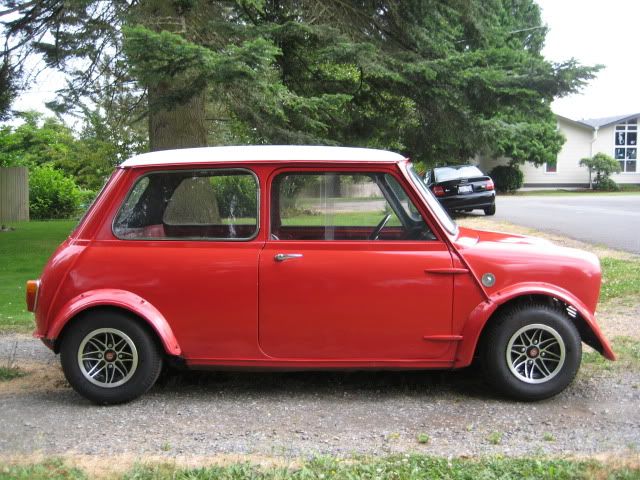 Thanks for reading!