I couldn't make Saturday's SAMOA meeting because my daughter Alix and I were in Montreal for the 2010 Canadian Grand Prix. We're F1 fans and this is a special year for us, so we took the plunge and booked a trip to
Circuit Gilles Villeneuve
. The entire weekend -- our first F1 experience -- was amazing. The weather was great, the people of Montreal were gracious, and the car stuff was incredible.
I quickly pulled eight photos from the hundreds I shot to give you a quick look at some of the racing action. I don't think I came close to accurately representing the heart-pounding excitement of 22 screaming (18,000 rpm) racers, but here's a hint.
The start of the race. We had seats in the grandstand overlooking turns 1 and 2. That's the start/finish line at the top of the shot.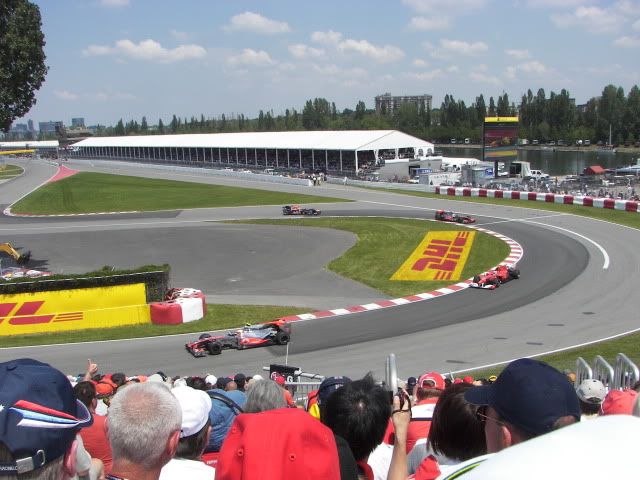 Here's a wider shot from our seats.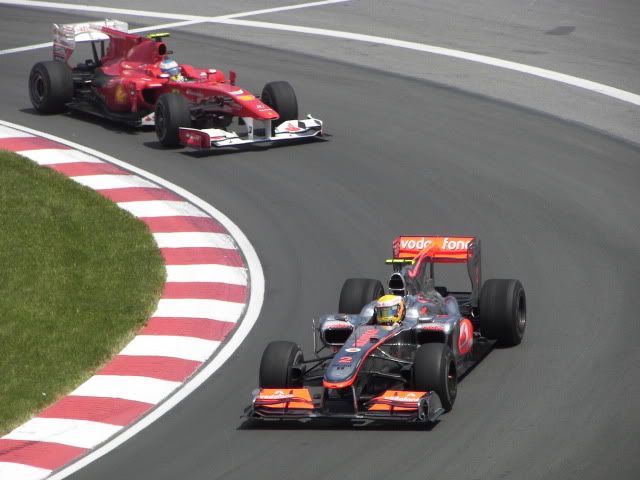 Lewis Hamilton leads Fernando Alonso late in the race.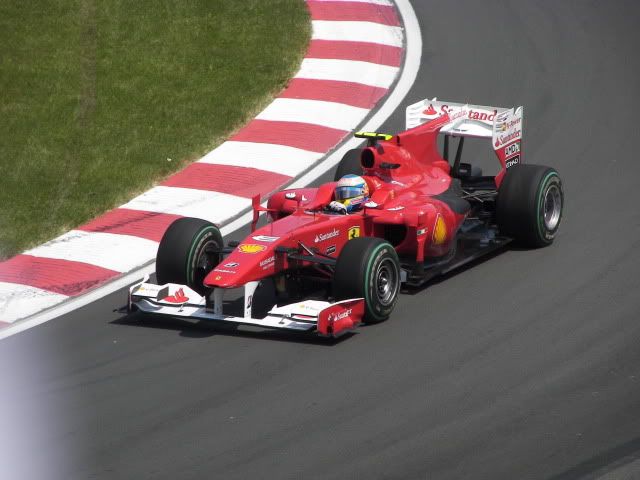 Alonso's Ferrari.
More in a second.
Dan